Description of the route
Interests: equitation, ethnology, nature, history, legends, landscape.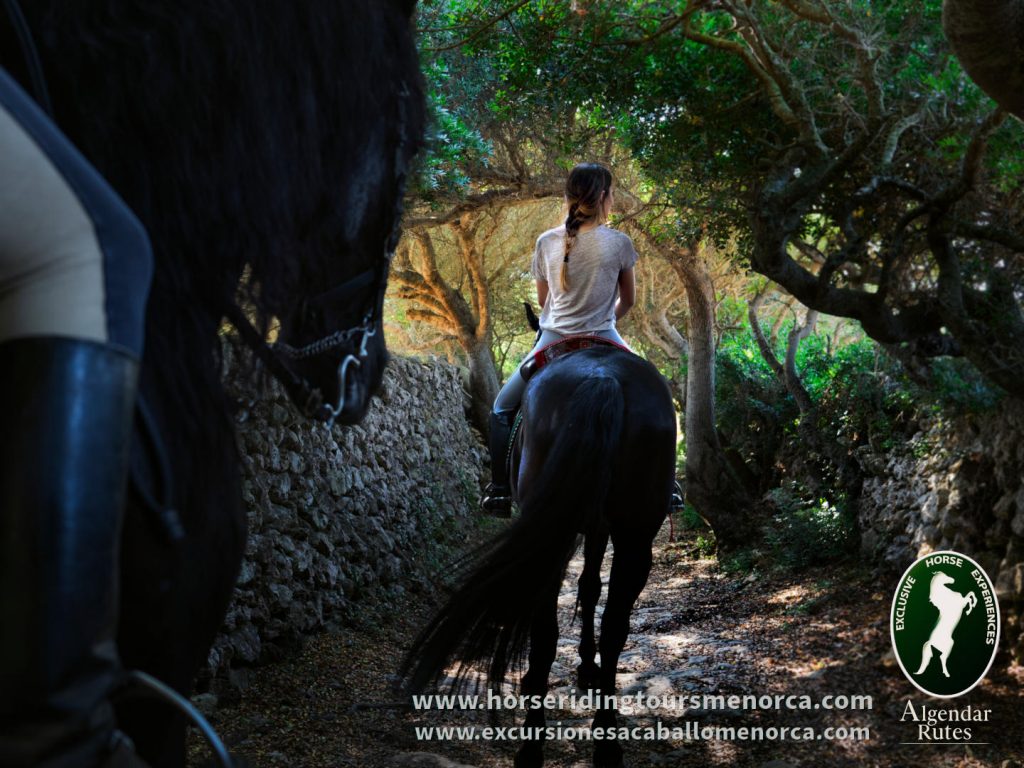 Camí Reial
Go along the Camí Reial (Royal Path), a historic path that connected Maó and Ciutadella during Roman, Islamic and Middle Ages. When the British governor Richard Kane built a new road for the 18th century carriages, the path lost its purpose.
Con los años el bosque fue ocupando el camino hasta que en los 90's se recuperó respetando buena parte de los árboles.
Over the years, the wood took up the space, until the path was recovered almost entirely in the 90s, trying to respect the trees as much as possible.
The result is a wood with thick vegetation, rocks and lianas that invite you to enjoy the sounds of nature as well as a relaxed conversation.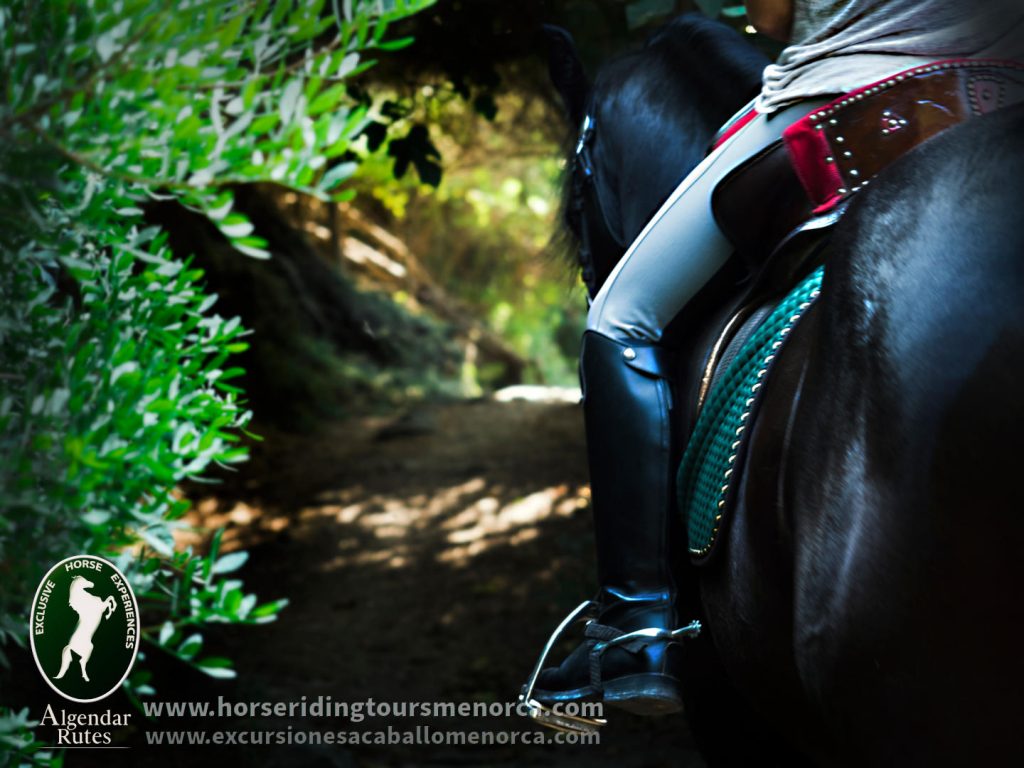 Barranc d'Algendar
Next, go into the most important cliff on the island, with an exceptional landscape, which also works as a natural limit between the towns of Ciutadella and Ferreries.
Legends
It's a mysterious place in which old stories and legends are hidden. Between these 80-meter-high walls our guide will passionately narrate them.
Ethnology
This cliff has been inhabited and farmed since the Islamic times. Even today some old hydraulic structures can be seen: mills, channels, ponds, fountains, waterwheels…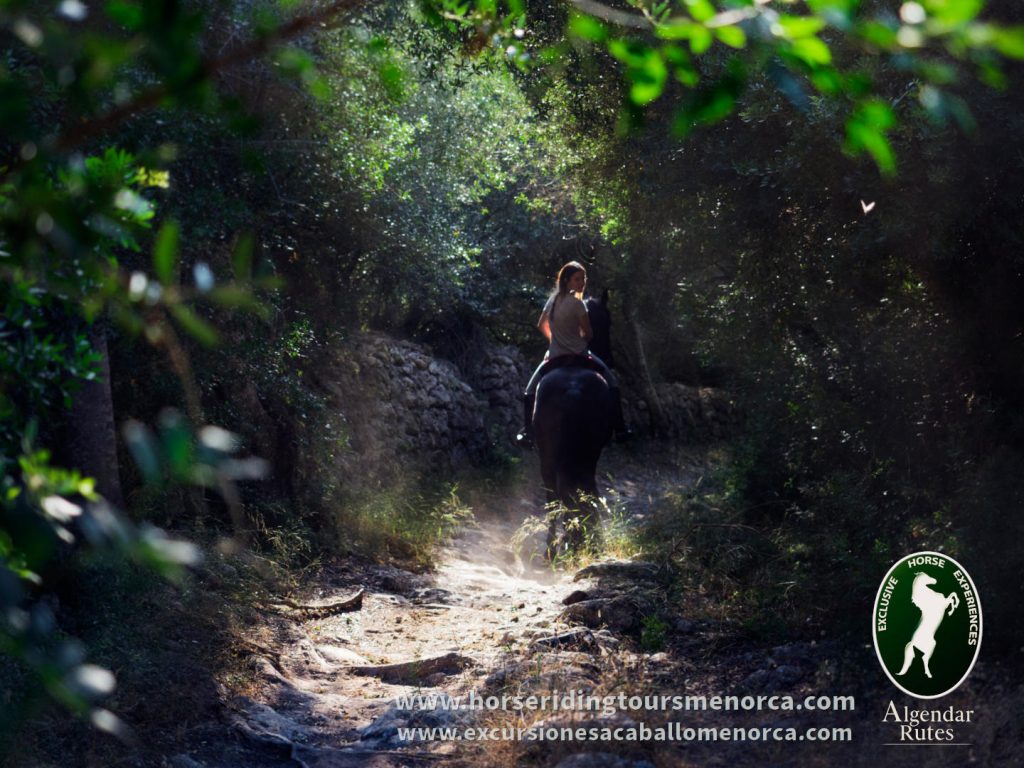 Nature
It was declared World Heritage in 1998 due to its great ecological value and the high concentration of indigenous flora: Centaurium erythraea, Mentha aquatica, Cymbalaria fragilis… Aglendar also means streams, fountains, ponds, thick vegetation and rich fauna.
It's worth mentioning that the calcareous walls of the cliff are home to a few miloca couples (Neophron percnopterus), the Minorcan vulture, that make their nest there.